About Seiger
Pioneering spirit and permanence
SEIGER lathes have a long tradition that goes back to the 19th century. Having emerged from the mechanical predecessor products of the company »Flesch & Stein« in Frankfurt (founded 1891), SEIGER continued to develop its technology steadily, permanently and consistently. Always careful to obtain the best possible technology for its customers, SEIGER took up a pioneering role in the introduction of cycle-controlled lathes. The rest is history, lived out today on more than 4,000 square meters of production area.
SEIGER has always stood for marketable and particularly efficient products for all branches of the producing industry, from small medium-sized companies through to corporate groups.
You will find SEIGER lathes in the following branches: Automotive industry, renewable energies, mechanical engineering, toolmaking, vehicle construction, shipbuilding, aerospace technology, consumer goods industry, construction industry and ancillary building trade, motor racing, medical engineering and the craft industry.
1891
Founding of the company »Flesch & Stein, Maschinenfabrik«
1935
»Flesch & Stein« is taken over by »SEE, Bischofsheim«
1984
»Willi Seiger GmbH« is founded in Lippstadt
1992
The SEE product range is taken over and the machines further developed
Presentation of the first SLZ-500x1000 lathe
1994
Expansion of the sales network through bases in Germany and Europe
1996
New development of the series SLZ-800 and SLZ-700
1998
Launch of the large lathes SLZ-1000 and SLZ-1200 with up to 24 meters center distance
1999
The first cycle-controlled 4-way lathe is launched on the German market by SEIGER
2001
Market launch of the swiveling C-axis on SEIGER lathes
2002
A new sturdy lathe in the size SLZ-850E is presented
2014
The smallest SLZ 300 E for training companies is launched on the market
2017
Advanced development of all model series
2019
A new series: the conventional lathe from the SEIGER lathe manufactory is launched on the market
Get to know SEIGER – a company tour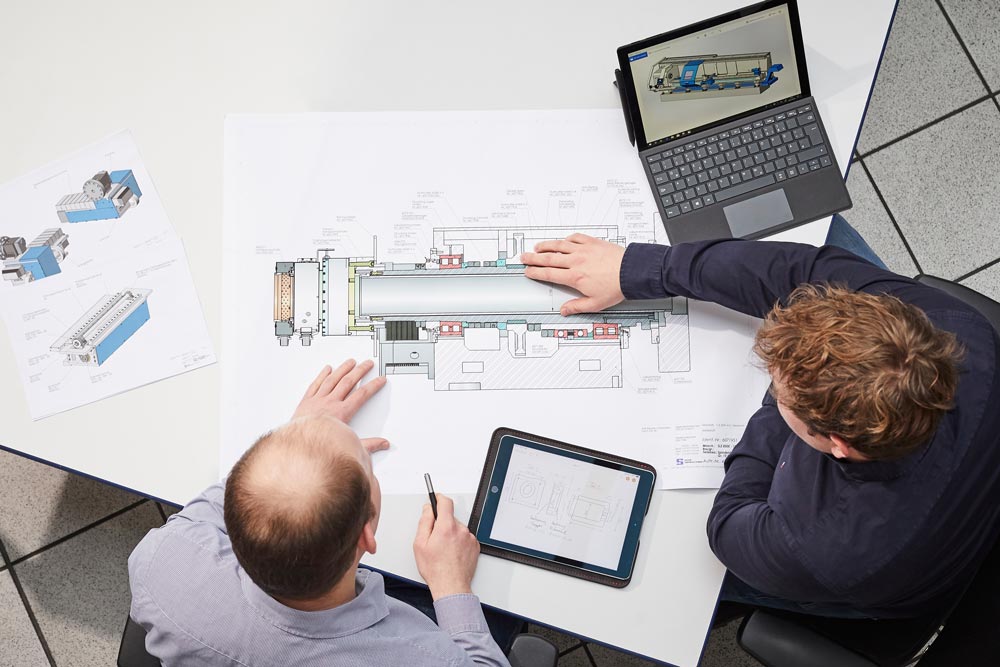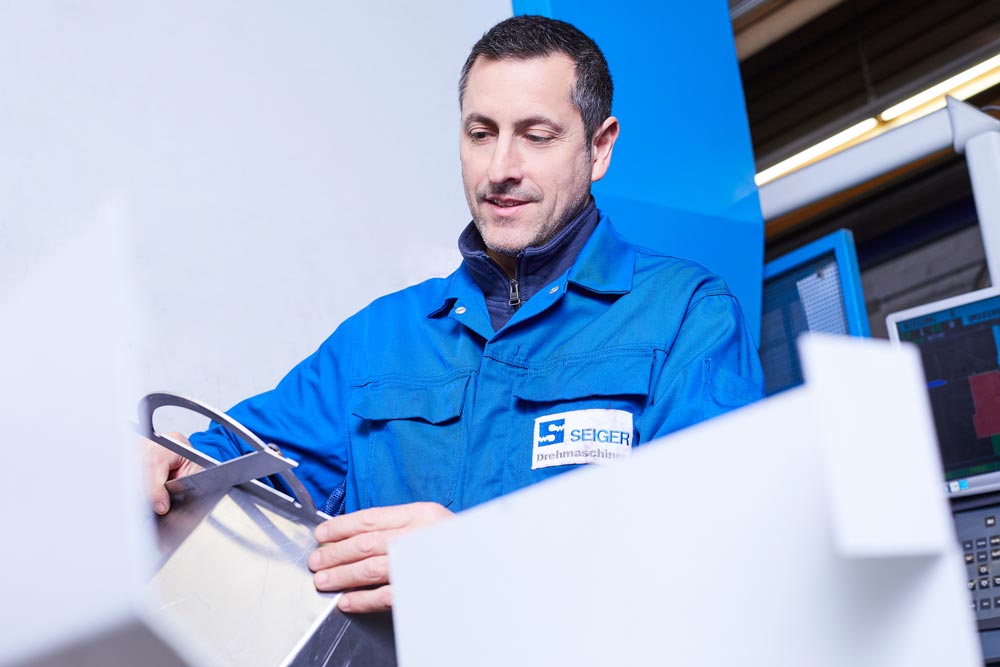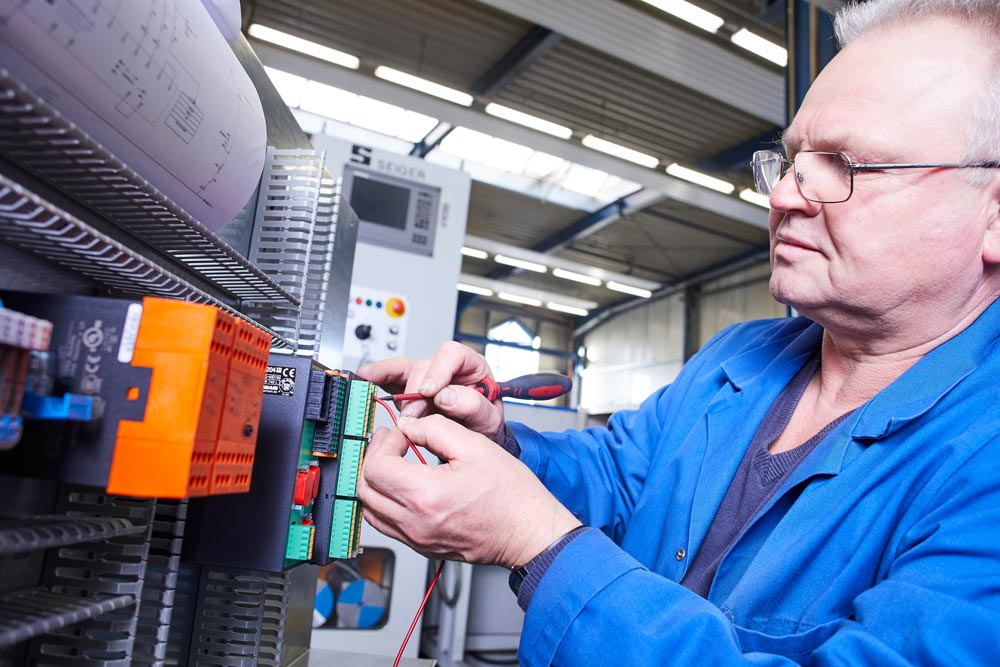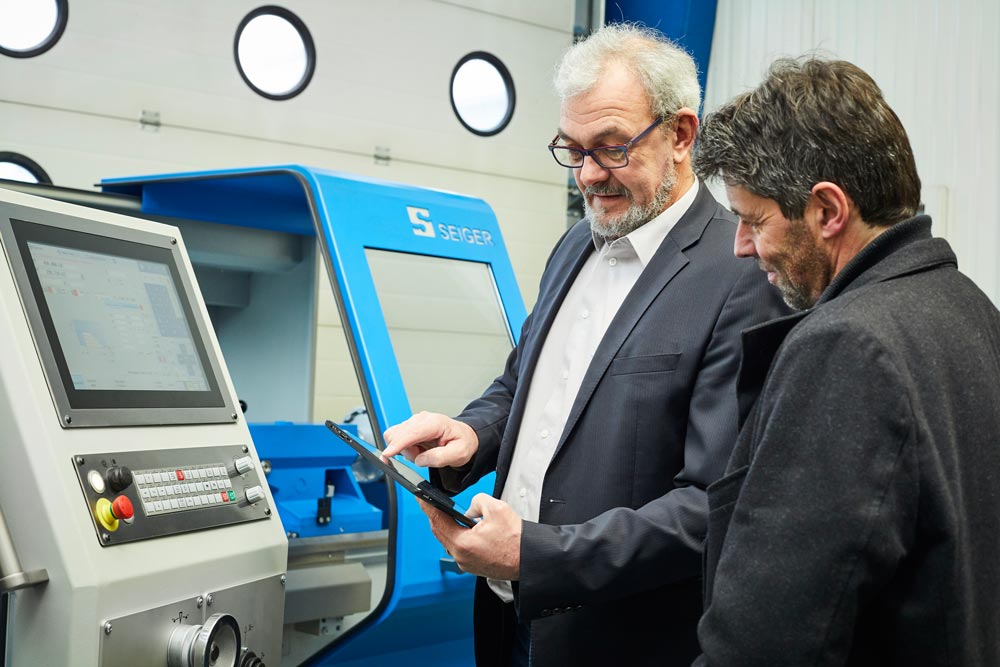 Consultation, development and design
Every SEIGER lathe has been thought out down to the last detail. A project always begins with comprehensive consultation. Our application experts listen carefully, draw up a requirements profile and create a design schedule. If necessary, we can make a demonstration machine with different features and controls available, so that you can test and decide.
Raw parts, blank cuts and manufacturing
The basic frame of the machine is created in the next step. The cast iron parts used are produced in Germany or neighboring European countries, depending on the design. Processing is carried out here in Lippstadt. We store many tons of cast iron parts in our external store before processing.
Sheet metal work, assembly, painting
We do not leave anything to chance with our precise sheet metal components: thanks to stop-controlled shears and a CNC-controlled folding press we can produce doors, hoods and profile parts with high repetition accuracy.
Electrical installation
Control cabinet design and planning are done by our engineers on our premises. The entire control cabinet construction and installation of customary components is carried out by our specialists at our factory.
Service • Support
Our support begins when a SEIGER lathe has been delivered. Depending on the contractual model, we accompany set-up, commissioning, continual maintenance and expansion of your plant. If service work is required, we send experts skilled in different areas to you.
Impressions and scenes from our production line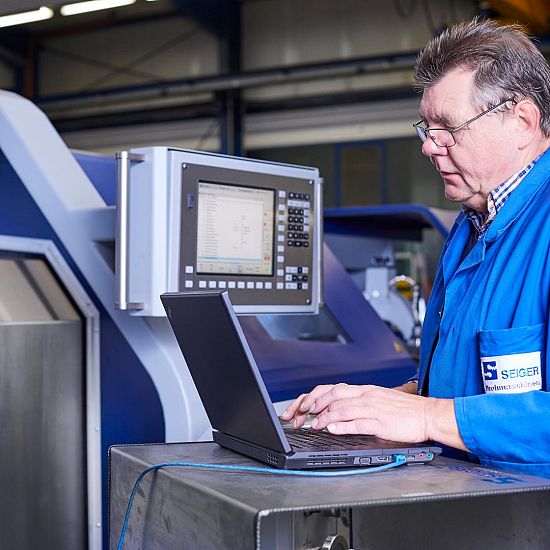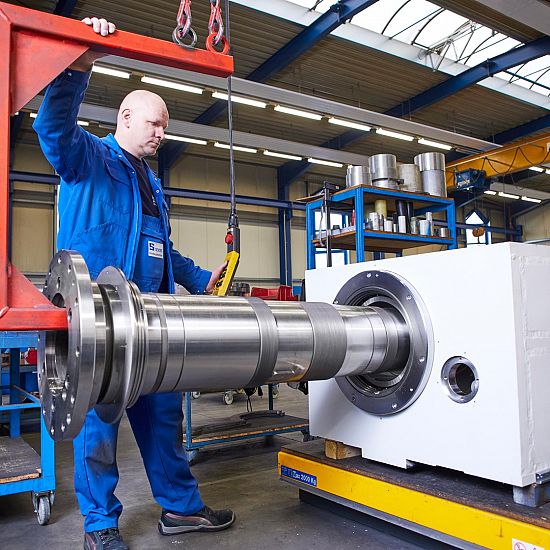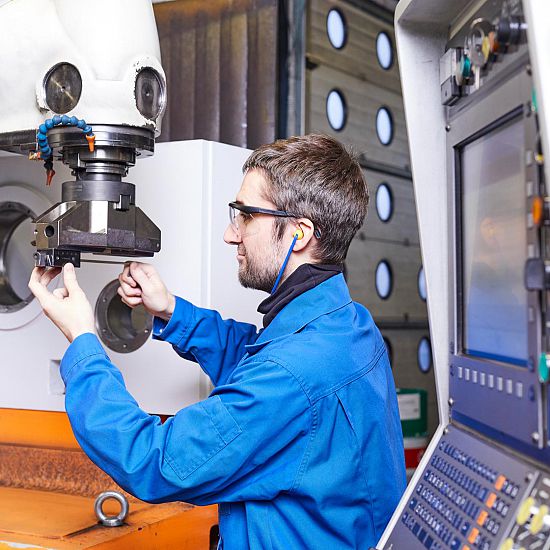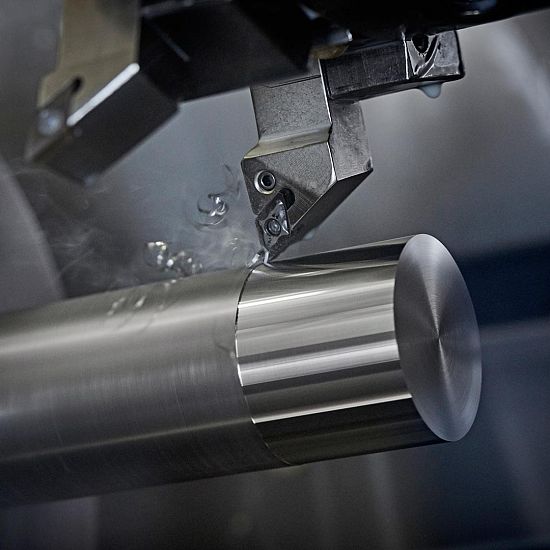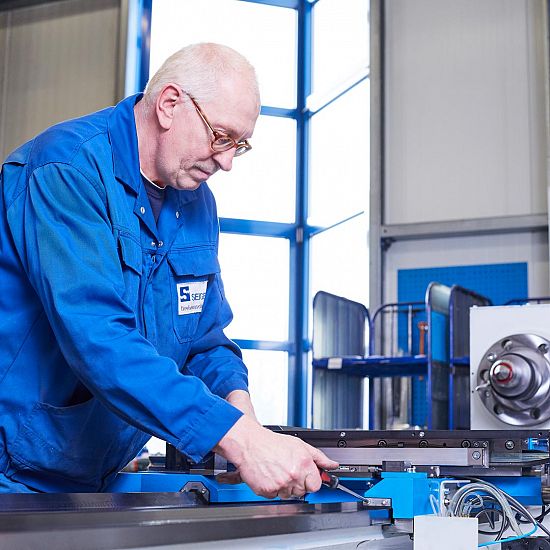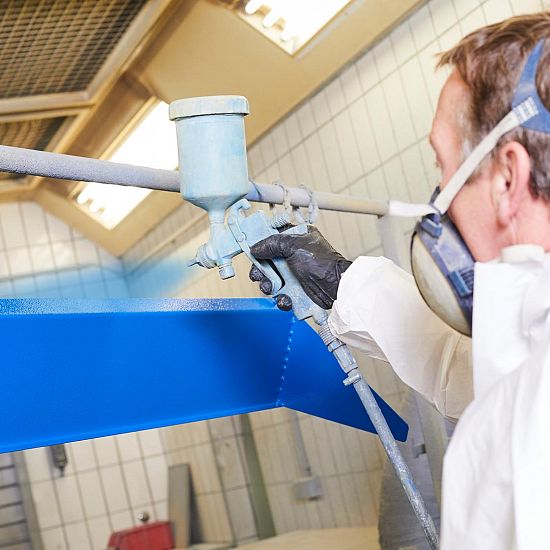 Team
Your contacts at SEIGER
The people behind the machines. Inquiries, company tours, demonstration machines, costing? Our team will be happy to take care of your needs and wishes!