SLZ 850E
SEIGER cycle lathe: Powerful cutting united with top ergonomics
General information
---
Available with CNC or cycle control from Siemens or Heidenhain
High degree of precision and rigidity of spindles
Thermal separation through automatically switching gearbox
Spindle bore Ø 130 mm as standard, Ø up to 530 mm as an option
X-axis with hardened precision ground linear guides and glass scale
Bed width 560 mm
Solid cast iron headstock with main spindle with 3 bearings
Torsion-resistant box-type bed with double prism guide, made of high-quality cast iron
2 chip conveyors for better chip discharge, optional
Additional guide at the front to reinforce the apron
Different center distances up to 15,000 mm can be delivered
Can also be manufactured with 1,000 mm swing over bed
Z-axis drive via ball screw with driven nut, optionally from center distance 5,000 mm
Overview of features
---
Photos
---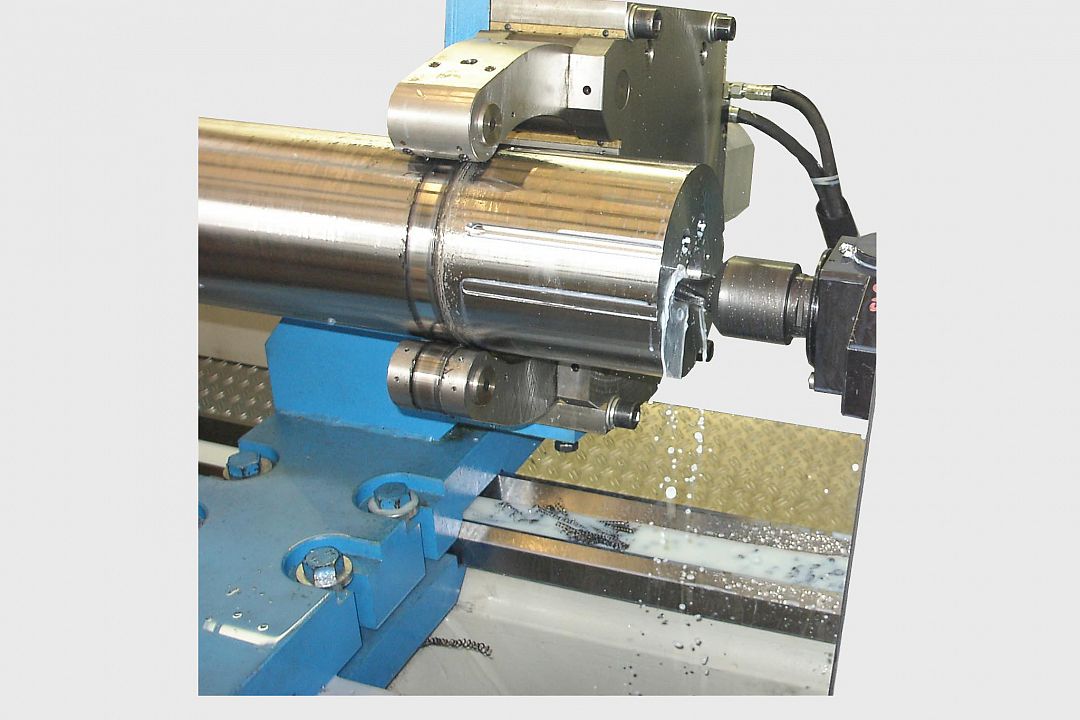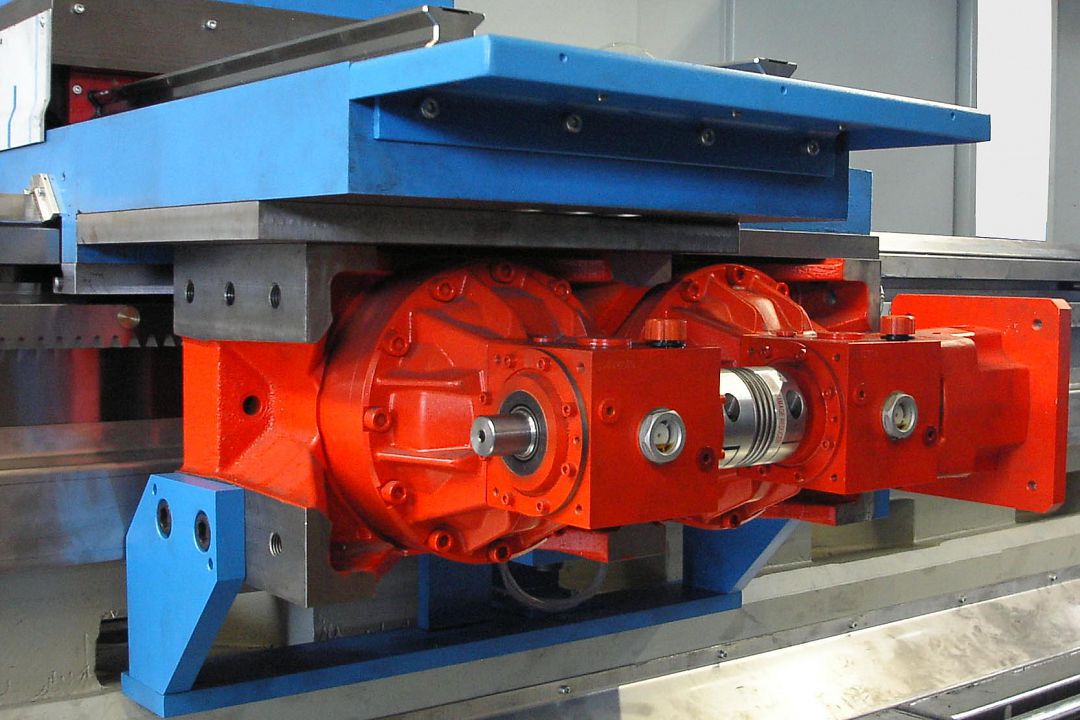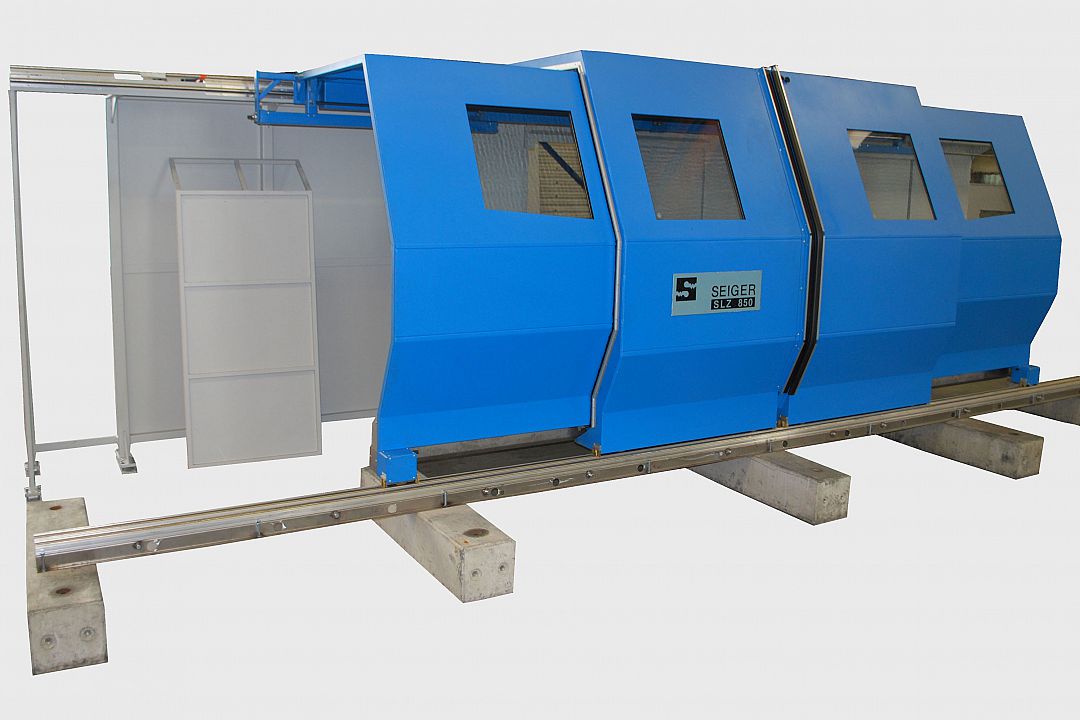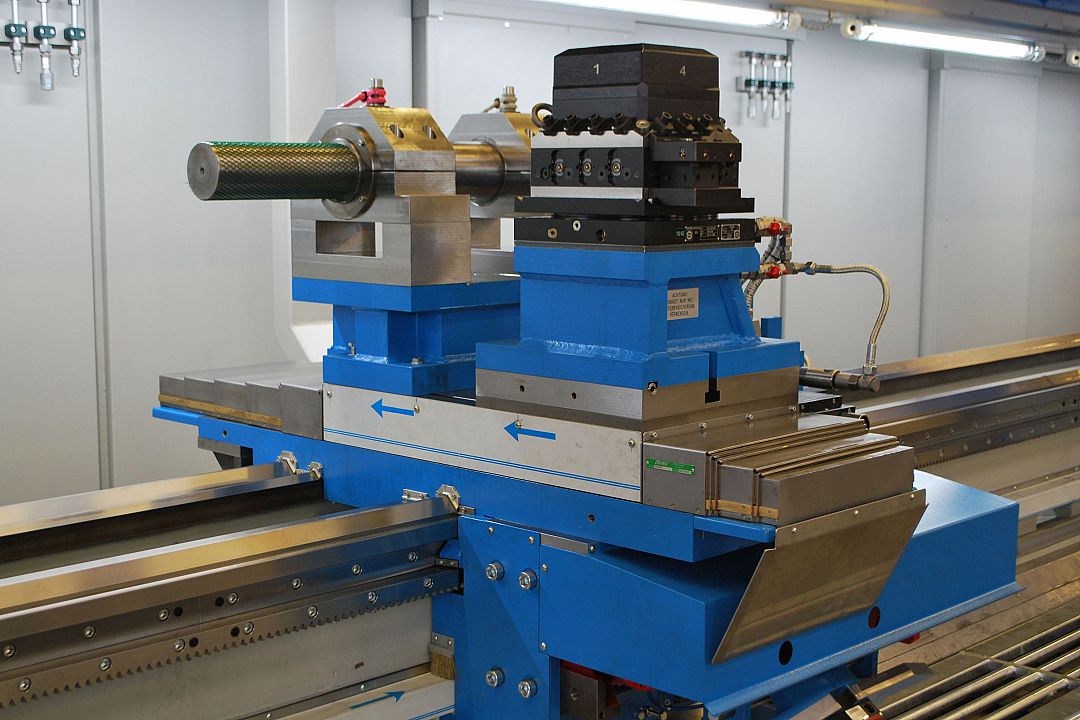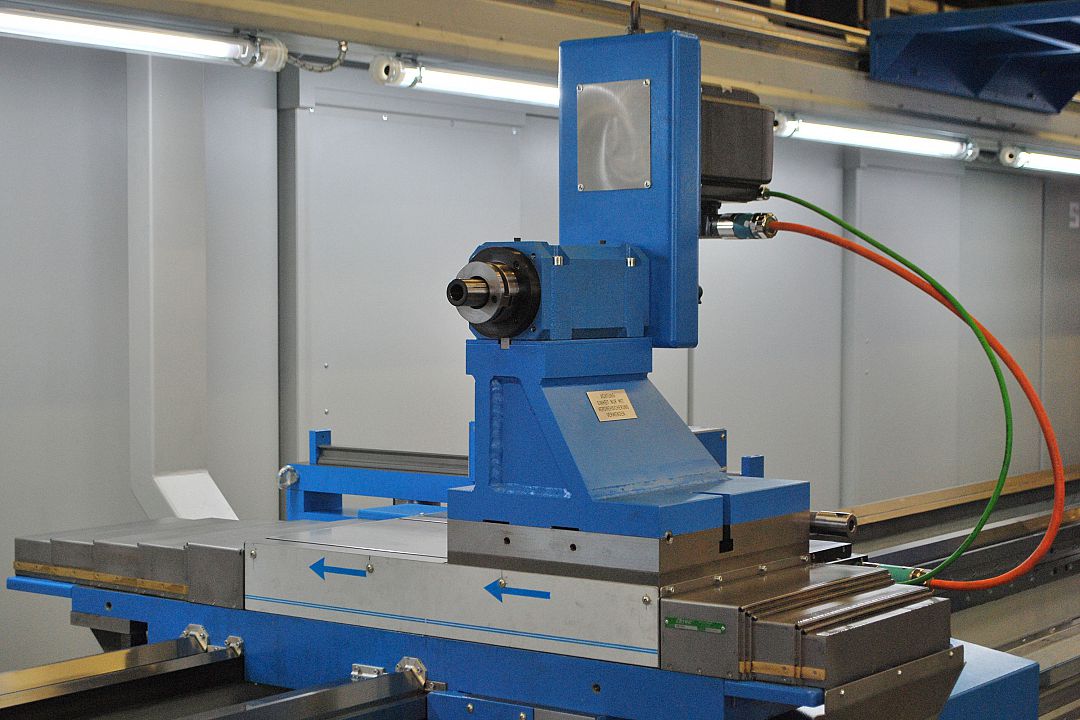 Self-centering hydraulic rest, driven tools when drilling a graduated circle on the end face.
SLZ 850Ex3000 with a Y-axis mounted in front of the turning center.
SLZ 850Ex6000: from center distances 5,000 mm the Z-axis drive is achieved by a dual-drive gearbox incl. direct position measuring system, alternatively a ball screw with driven nut can be delivered.
Different paneling concepts for different applications. Here telescopic doors for 6,000 mm center distance with automatic door drive.
4-way horizontal turret and boring bar clamping support mounted on a zero-point clamping system.
Machining time with 20 kW drive power mounted on a zero-point clamping system.
Specifications and performance
Specifications
---
| SLZ 850E | Unit | Value |
| --- | --- | --- |
| Swing over bed | mm | 850 – 1.000 |
| Swing over cross slide | mm | 490 – 640 |
| Bed width | mm | 560 |
| Spindle head in accordance with DIN 55027 | Size | 15 |
| Spindle bore Ø | mm | 130 / 530 (Option) |
| Spindle Ø in the front bearing | mm | 220 / 670 (Option) |
| Tailstock quill Ø | mm | 160 |
| Tailstock stroke | mm | 315 |
| Tailstock Morse taper | MK | 6 |
| Center distance | mm | 1.000 – 16.000 |
Performance
---
| SLZ 850E | Unit | Value |
| --- | --- | --- |
| Main drive | KW | 46 |
| Speed range | 1 / min | 1 – 1.200 |
| | | |
| Dimensions | | |
| Length | mm | 3.800 + Center distance |
| Width | mm | 3.060 |
| Height | mm | 2.550 |