Cooperation redefined
Information for decision-makers, users, medium-sized companies and corporate groups
Cooperation redefined
Information for decision-makers, users, medium-sized companies and corporate groups
How you can implement excellence with us.
In management it is your task to balance economic efficiency and the quality of results. For all stakeholders and for sustainable growth.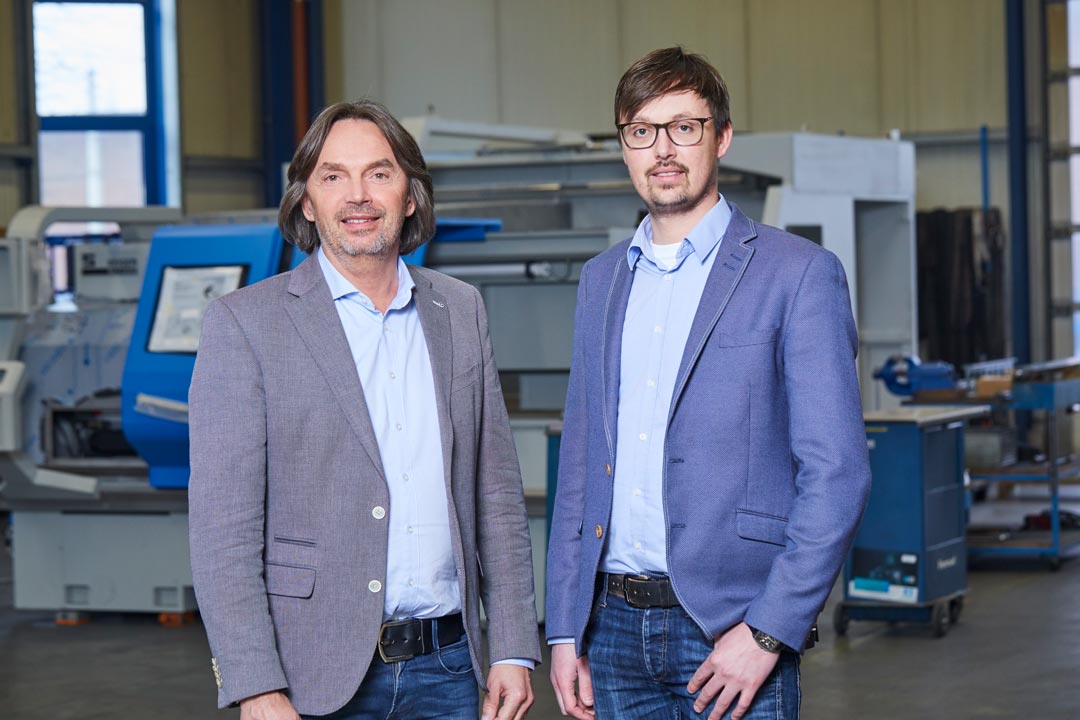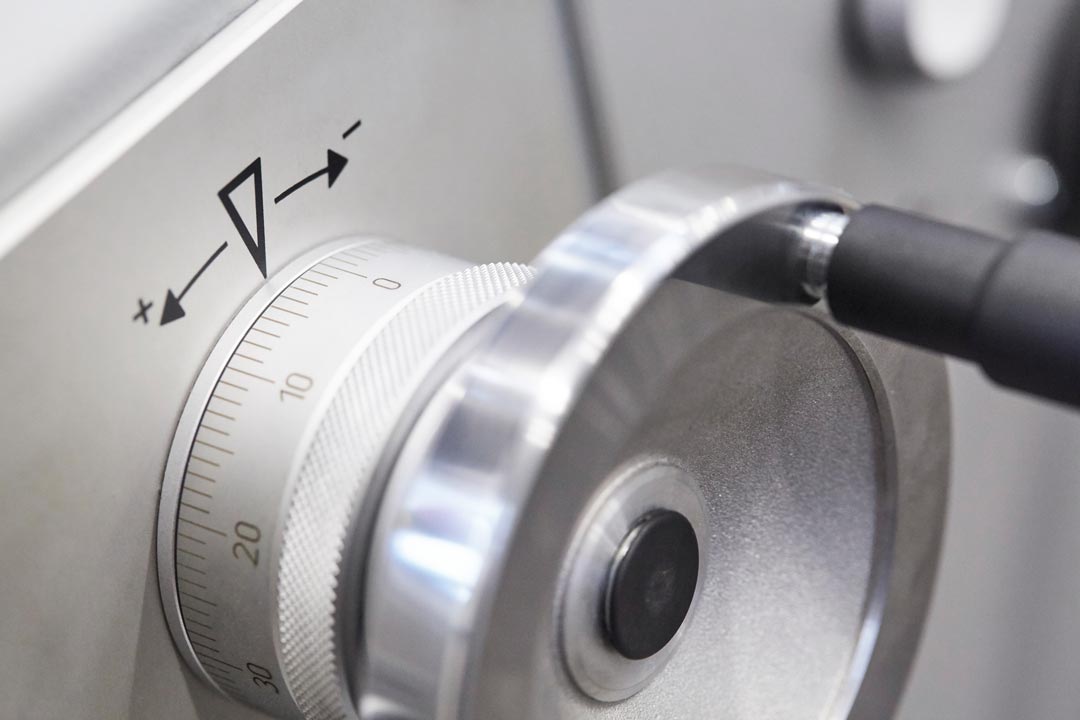 The problem
---
Despite the fact that they look good as an entry-level investment on paper, low-cost but insufficient operating equipment will lead to loss of quality, plant and machine failure and thus to a negative development of the entire operating balance sheet in the short- or mid-term. The production factor »Hardware« becomes a crucial question in terms of minimizing risk.
The solution
---
SEIGER masters this challenge. We offer a clear perspective which combines manageable costs and best-in-class results. Our long-standing concept of excellence and performance offers striking differences:
Benefit from the most cost-efficient solution in the premium segment
Rely on maximum customizing related to your task
Receive first-class consultation quality for the necessary in-depth planning reliability
You'll only believe it when you see it? That's the right attitude!
Invest in a visit to our open manufactory in Lippstadt. You are always welcome!
Why users are sold on our machines.
As engineers, foremen or technicians you have been entrusted with plant and project management and are interested in tangible results. You have to deliver and achieve defined targets. It goes without saying that your main concern are smooth workflows and outstanding performance.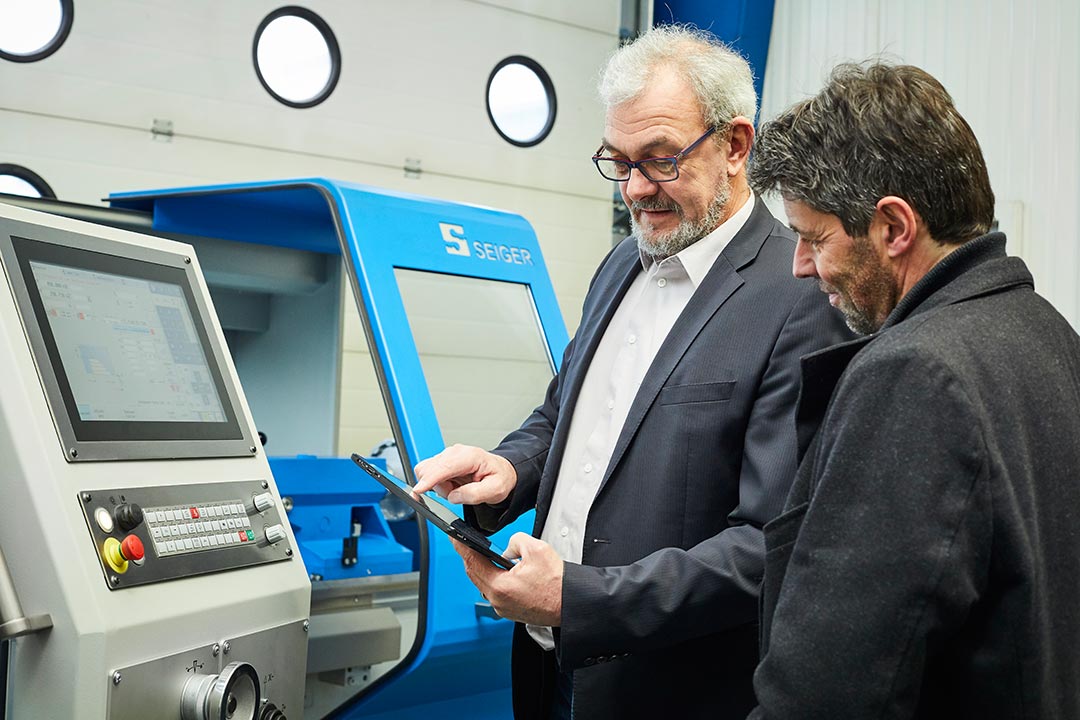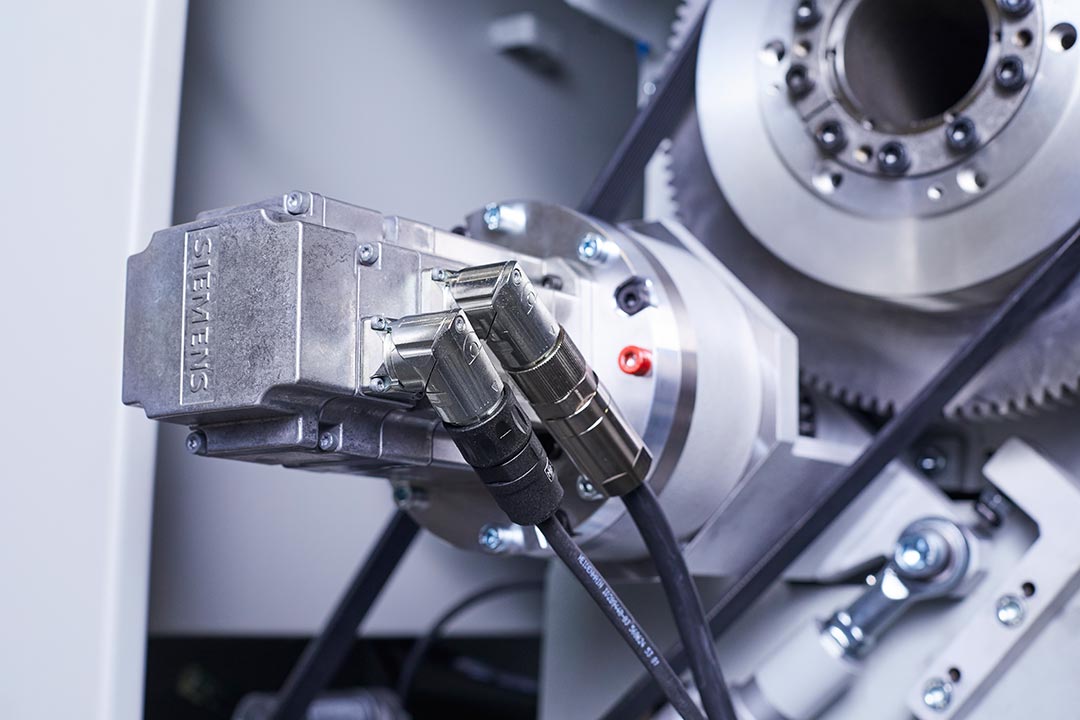 The problem
---
The difficulty is generally in the details of course. If plant technology does not work well, it affects the entire workflow. The time invested for maintaining and repairing the machine suddenly relativizes the expected output. Technology also becomes a personnel factor, because dissatisfied skilled workers start looking for alternatives.
The solution
---
SEIGER lathes do not offer any reason for dissatisfaction. From planning through to implementation, maintenance and support, we check the complete manufacturing and application process: hand in hand, from a single source! And if, on occasion, something should go wrong, our Service department will be happy to help! What makes our overall concept stand out:
Design, material and workmanship in premium quality
Output, handling and ergonomics interplay
Maintenance and service are part of the package
Realization of application suggestions from practice
Too good to be true? See for yourself!
Come along with your team to visit us in our open manufactory in Lippstadt and talk to our experts about your most crucial questions!
Medium-sized companies
How we find out what you need.
Medium-sized companies are the backbone of our economy. That is a fact! And to keep it that way, B2B business partners who can speak to each other on a par are vital. SEIGER lathes offer you just exactly that. Not least because we are just as down-to-earth as you are.
We prefer short coordination paths and name contacts who are responsible for your project and who keep their word if they promise something. Our claim to delivery an outstanding product manufactured using every engineering trick in the book is what drives us forward. The fact that we achieve this again and again is due to the fact that we are good listeners and only recommend what really makes sense for your requirement. You can count on that!
For corporate groups
Why you do not have to pay the highest price for the best.
As a leader, you wish to set the tone in the top ranks. Excellence, an optimum cost structure and planning reliability are central terms for the management of your production.
With our package of consultation, service and products, we are taking your needs to the right level. We make our products measurable for you in three main points: Operating time, plannability and costs. Take us at our word and compare!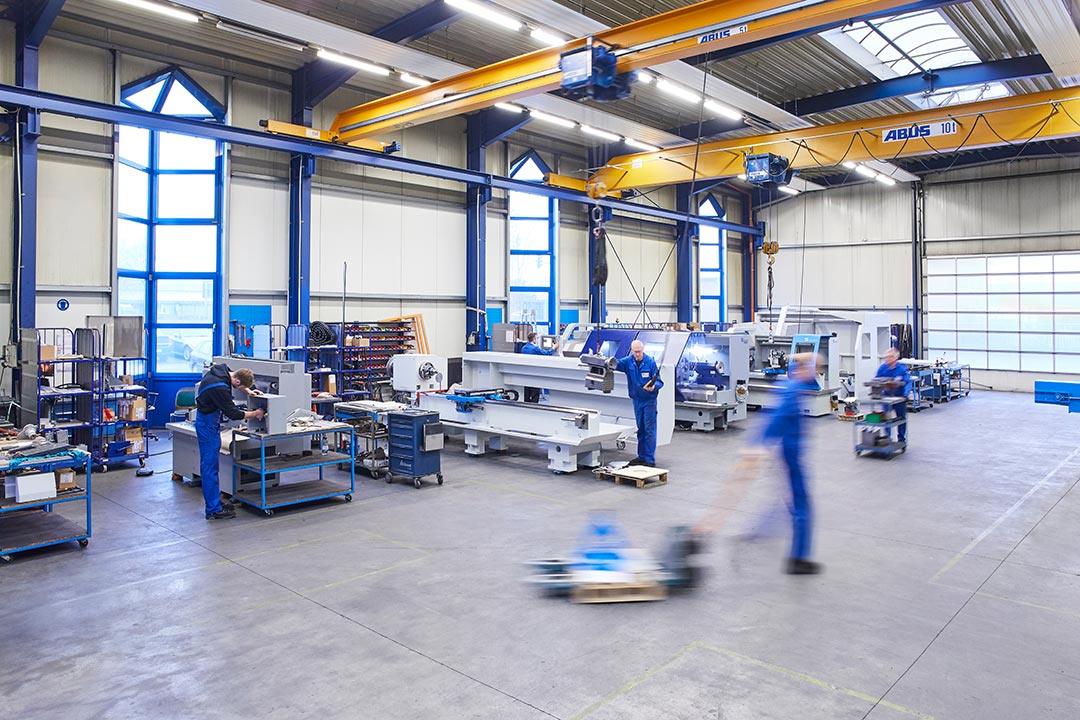 Your visit to our open manufactory!
SEIGER lathes are manufactured on a production area of 4,000 square meters in Lippstadt. We open our doors to you and show you how we work. With all the details you are interested in and focuses you have. Invest a few hours of your time that will definitely get your company moving forward!