SLZ 1000E
SEIGER cycle lathe: Precision and performance for demanding users for the most sturdy technology in its class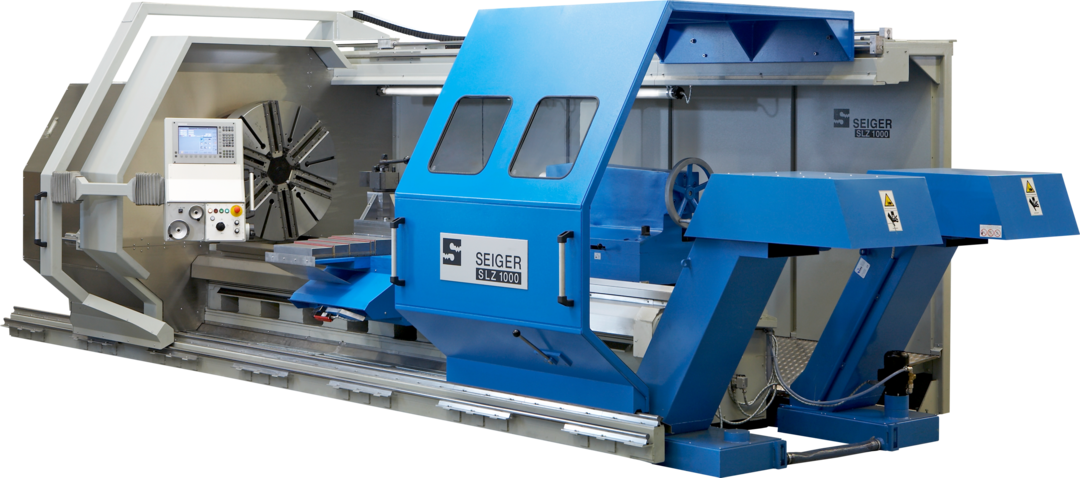 SLZ 1000E
SEIGER cycle lathe: Precision and performance for demanding users for the most sturdy technology in its class
General information
---
Available with CNC or cycle control from Siemens or Heidenhain
High degree of precision and rigidity of spindles
Thermal separation through automatically switching gearbox, 46 kW main drive
Spindle bore Ø 130 mm as standard, Ø up to 530 mm as an option
Cross slide guides hardened and ground with telescopic cover
Glass scale on the X-axis with sealing air system
Torsion-resistant box-type bed with double prism guide, made of high-quality cast iron with hardened, precision-ground slideways
2 chip conveyors for better discharge as an option
Additional guide at the front to reinforce the apron
Part paneling or full paneling can be manufactured
Z-axis drive through rack and pinion drive and direct position measurement from center distance 5,000 mm
Overview of features
---
Photos
---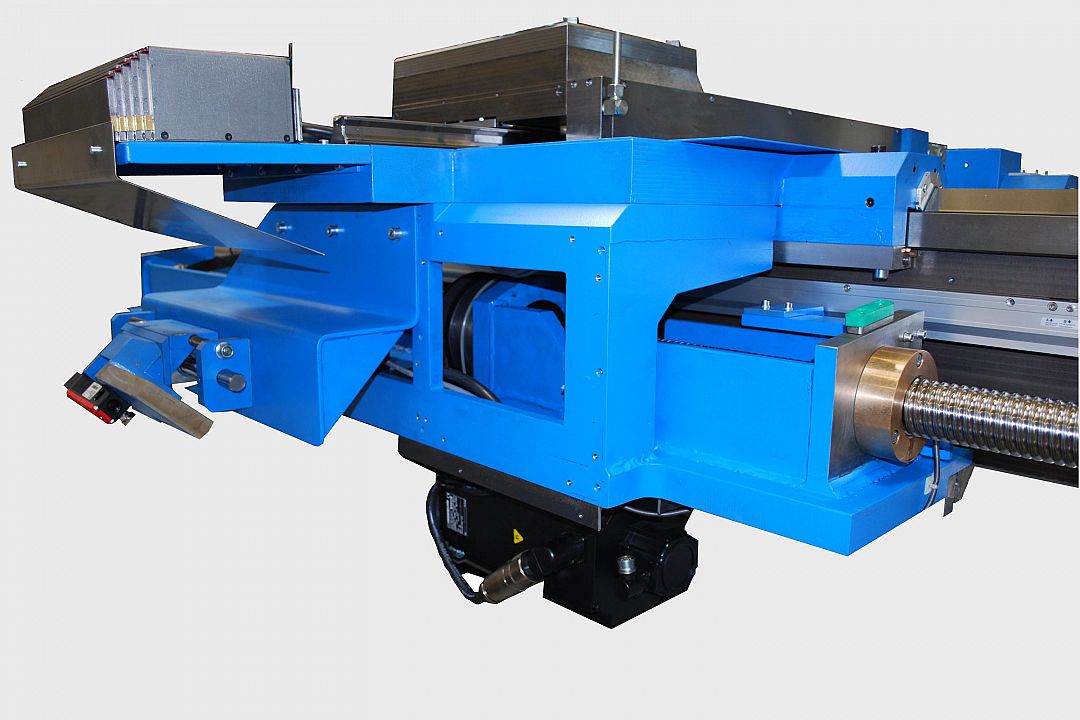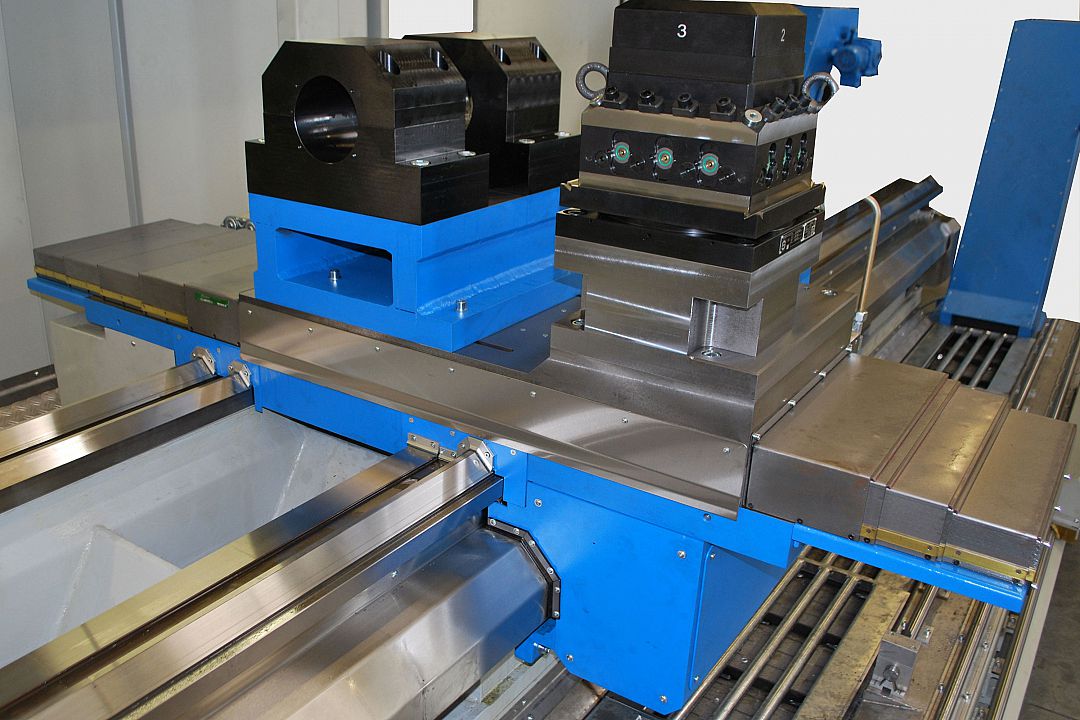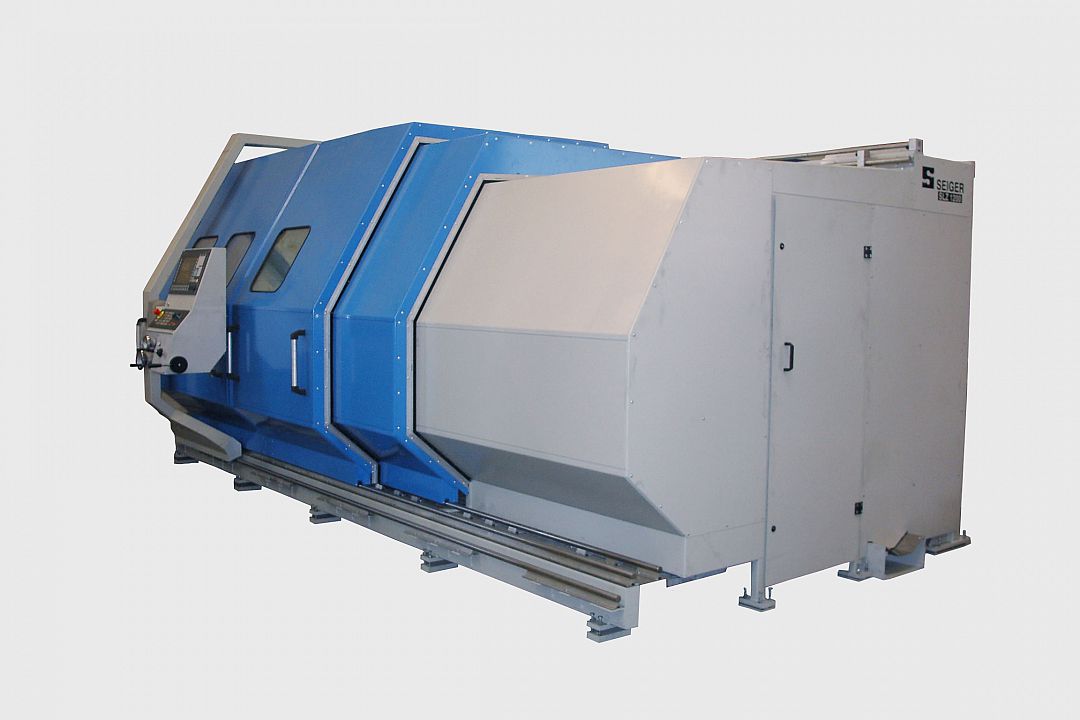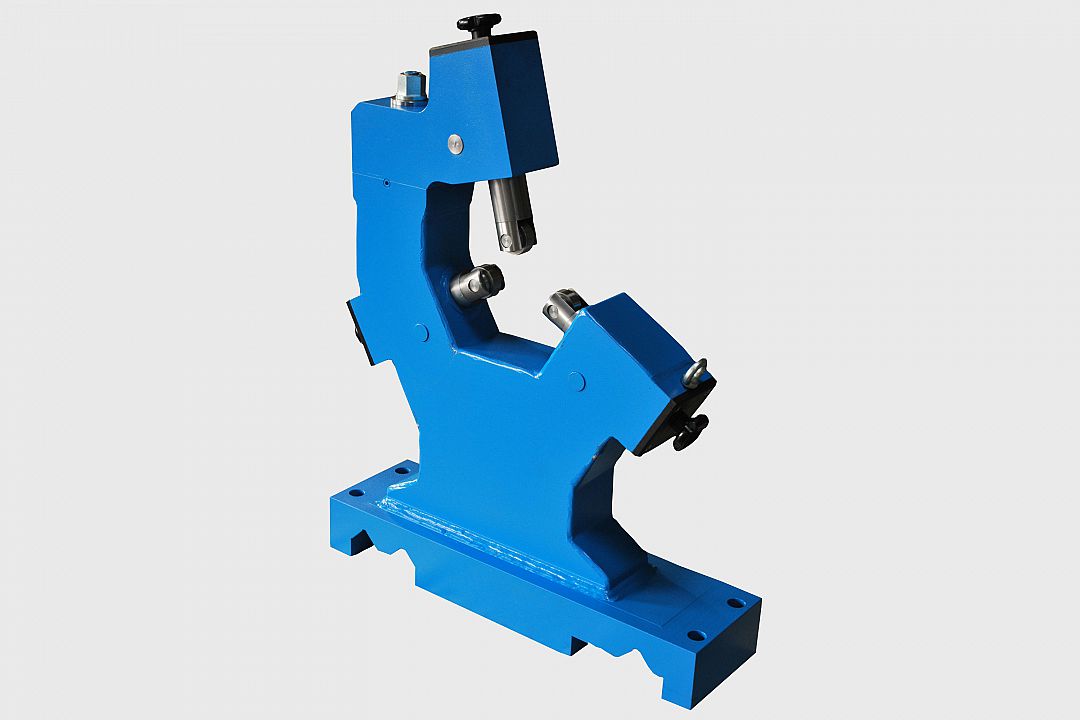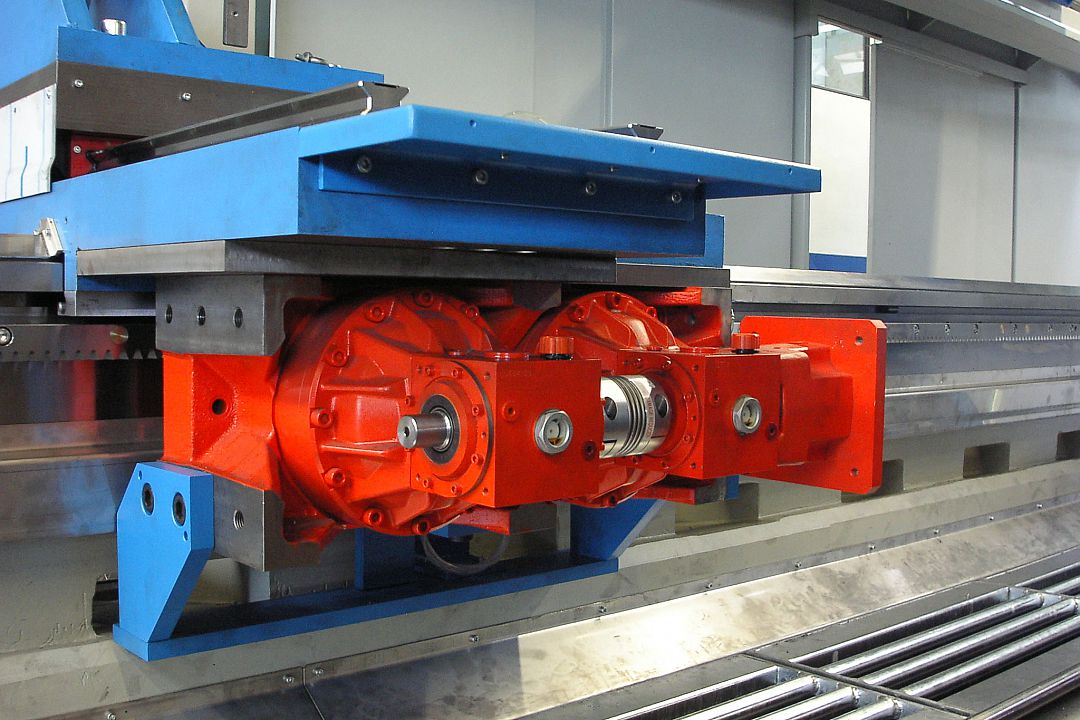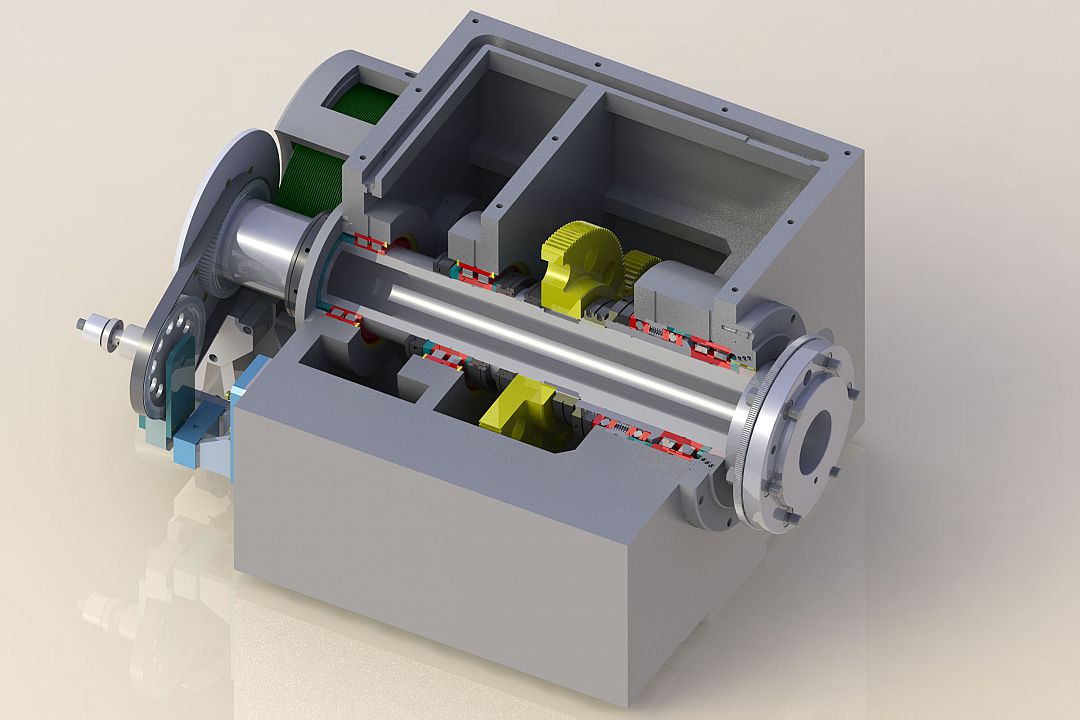 Z-axis drive via ball screw with driven nut.
Sturdy bed slide with turret set up in front of the turning center and boring bar clamping support behind it as special accessories.
Complete paneling closed all the way round, telescopic doors at the front on the operator side.
Different rest designs are offered as an option.
From center distance 5,000 mm rack and pinion drive with gearbox.
Solid tailstock with quill 160 mm, here with the option hydraulic tailstock incl. bed clamping and option electric movement.
Solid headstock housing with fixed toothed wheel gear running in oil bath. Thermal separation between bearing and automatically switching gearbox Main spindle mounted on bearings in 3 positions. Different bores as an option.
Specifications and performance
Specifications
---
| SLZ 1000E | Unit | Value |
| --- | --- | --- |
| Swing over bed | mm | 1.010 |
| Swing over cross slide | mm | 650 |
| Bed width | mm | 750 |
| Spindle head in accordance with DIN 55027 | Size | 15 |
| Spindle bore Ø | mm | 130 / 530 (Option) |
| Spindle Ø in the front bearing | mm | 220 / 670 (Option) |
| Tailstock quill Ø | mm | 160 |
| Tailstock stroke | mm | 315 |
| Tailstock Morse taper | MK | 6 |
| Center distance | mm | 1.000 – 20.000 |
Performance
---
| SLZ 1000E | Unit | Value |
| --- | --- | --- |
| Main drive | KW | 46 |
| Speed range | 1 / min | 1 – 900 |
| | | |
| Dimensions | | |
| Length | mm | 3.800 + Center distance |
| Width | mm | 3.300 |
| Height | mm | 2.550 |