SLZ 570E
SEIGER cycle lathe: A compact powerhouse with numerous advantages for the user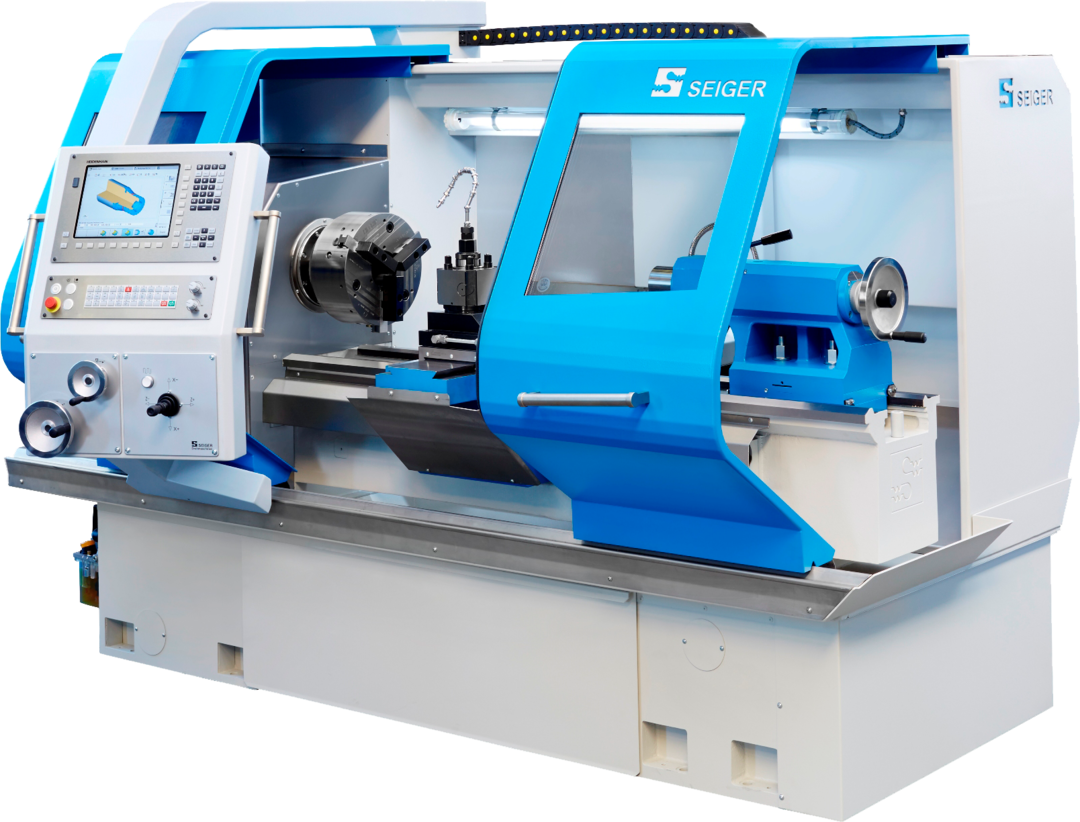 SLZ 570E
SEIGER cycle lathe: A compact powerhouse with numerous advantages for the user
General information
---
Available with CNC or cycle control from Siemens or Heidenhain
Torsion-resistant bed made of high-quality cast iron with hardened precisely ground slideways and glass scale on the X-axis
Safety clutch in the Z-axis and X-axis
Sealing air with carbon filter in the direct position measurement system
High degree of precision and rigidity of spindles thanks to precise spindle bearing, spindle bore Ø 93 mm as standard, Ø up to 130 mm as an option
Direct position measurement as standard
Long continuous cross slide with adjustable V-ledge
Overview of features
---
Photos
---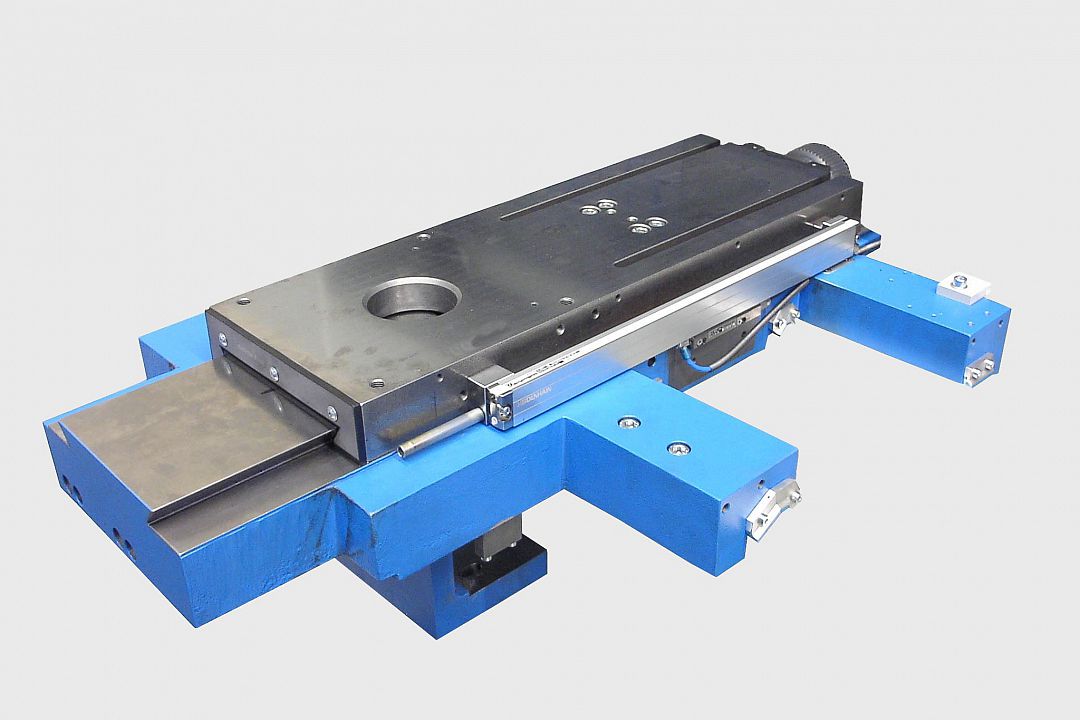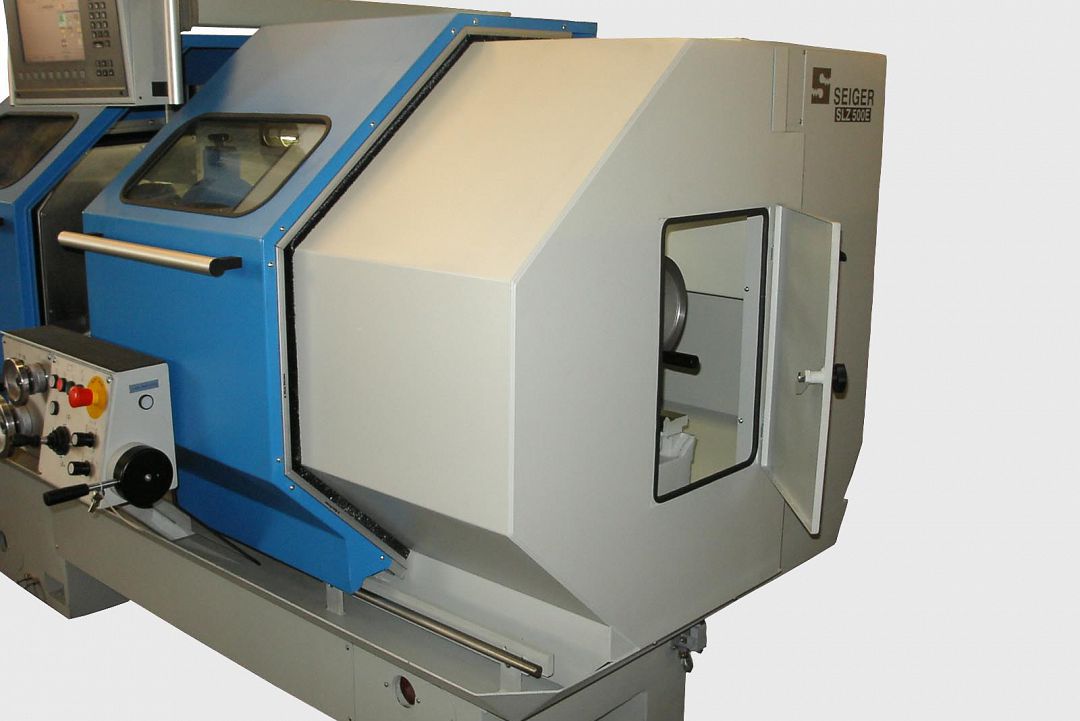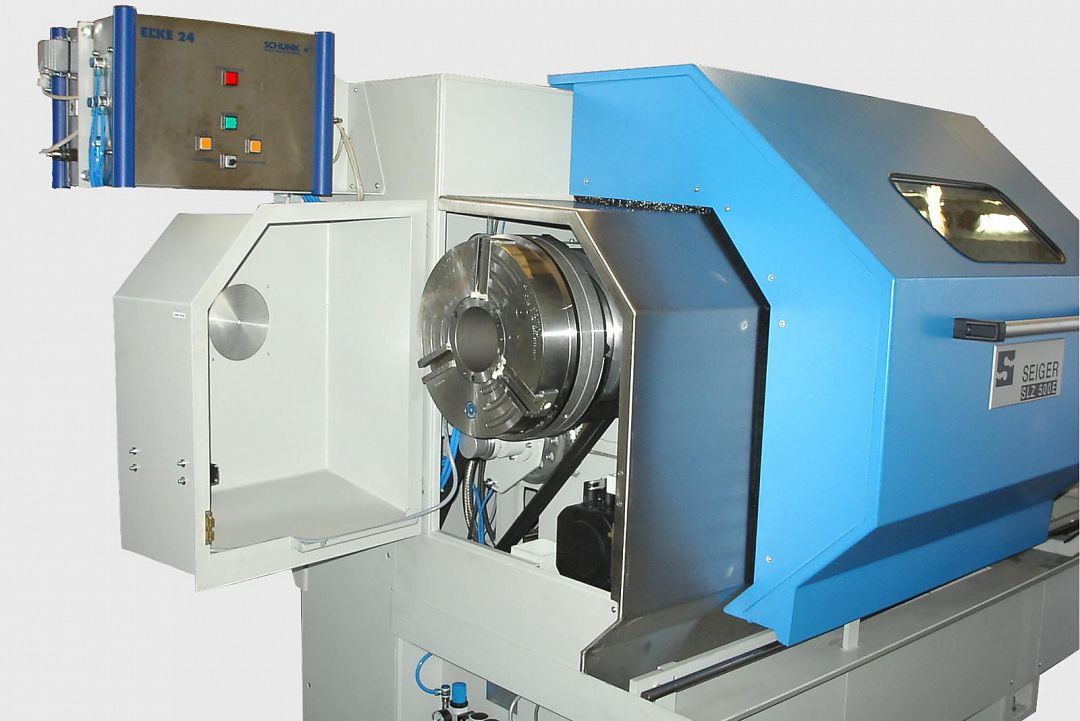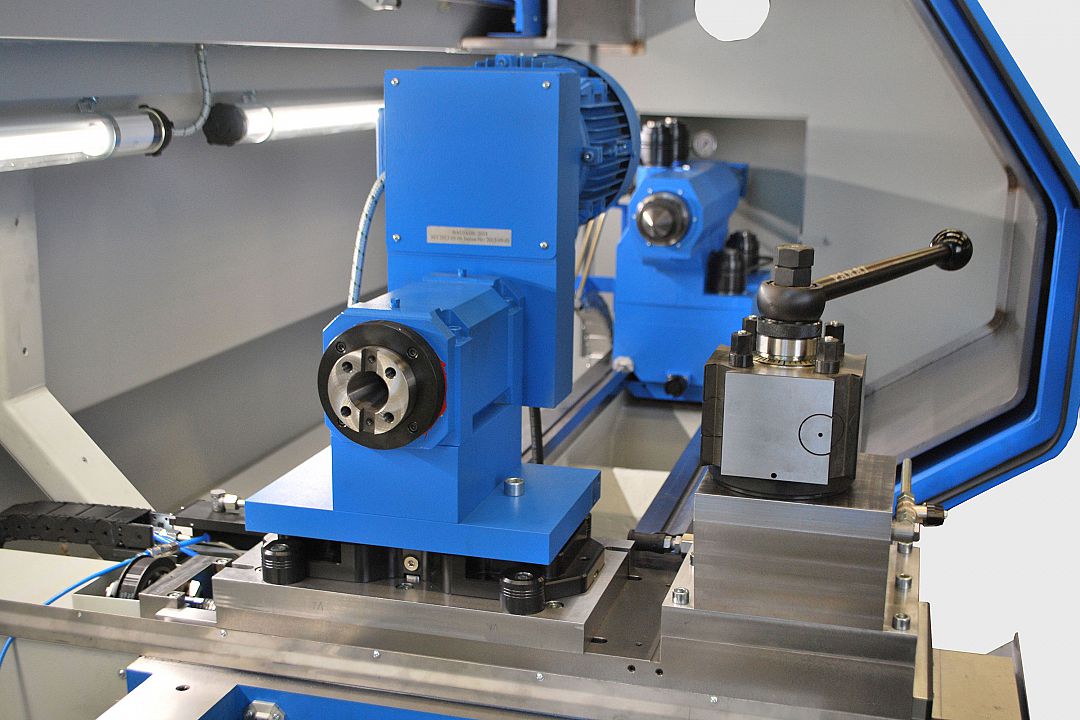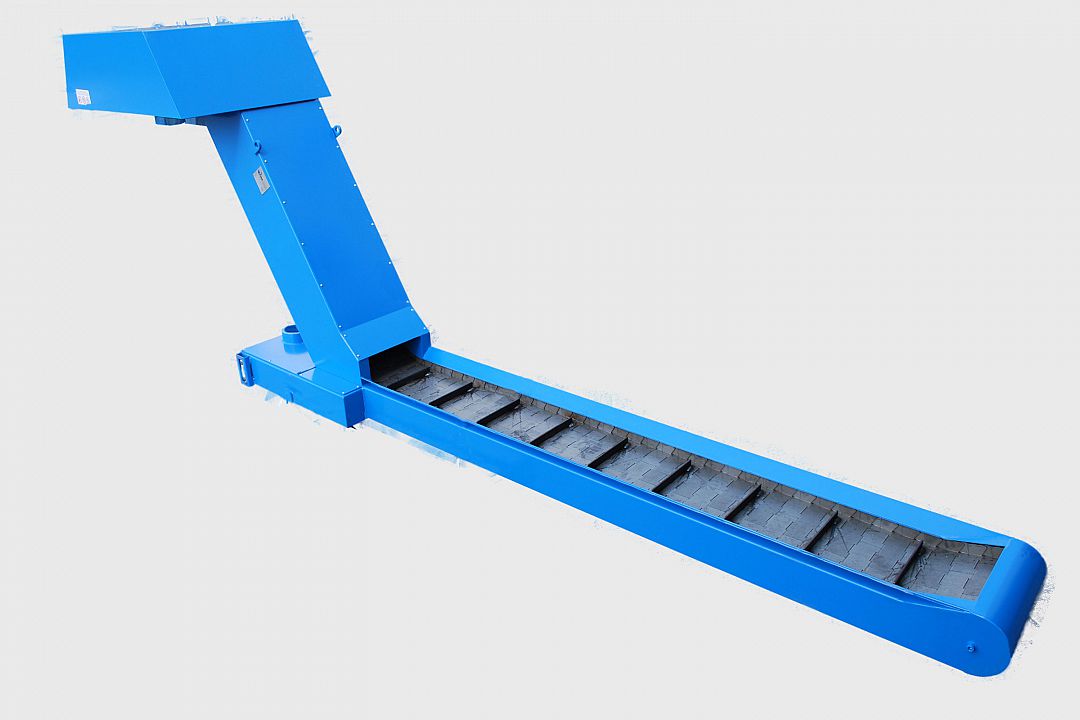 Standard support with long cross slide and V-ledge. Direct position measurement as standard through Heidenhain linear scale.
Special version: Paneling on the tailstock side closed cabin, hinged door for tailstock
Special solution: SLZ-570E with 2 pneumatic chucks, 1 of which is mounted on the spindle end at the rear, customized spindle with large bore (140 mm)
Combinable tool systems with zero-point clamping. Parat holder in front of the turning center. Machining unit detachable behind the turning center with zero-point clamping.
As an option, chip conveyors can be delivered as slat-band chain conveyors and scraper conveyors in different designs.
Specifications and performance
Specifications
---
| SLZ 570E | Unit | Value |
| --- | --- | --- |
| Swing over bed | mm | 570 |
| Swing over cross slide | mm | 340 |
| Bed width | mm | 350 |
| Spindle head in accordance with DIN 55027 | Size | 8 |
| Spindle bore Ø | mm | 93 / 130 (Option) |
| Spindle Ø in the front bearing | mm | 130 / 170 (Option) |
| Tailstock quill Ø | mm | 90 |
| Tailstock stroke | mm | 180 |
| Tailstock Morse taper | MK | 5 |
| Center distance | mm | 1.000 / 1.500 / 2.000 |
Performance
---
| SLZ 570E | Unit | Value |
| --- | --- | --- |
| Main drive | KW | 25 |
| Speed range | 1 / min | 1 – 3.000 |
| | | |
| Dimensions | | |
| Length | mm | 1.990 + Center distance |
| Width | mm | 2.200 |
| Height | mm | 1.970 |