SPL 1400LC / SPL 1400CG
SEIGER face lathe: The miracle of compact design for the economic production of large diameters with a small part length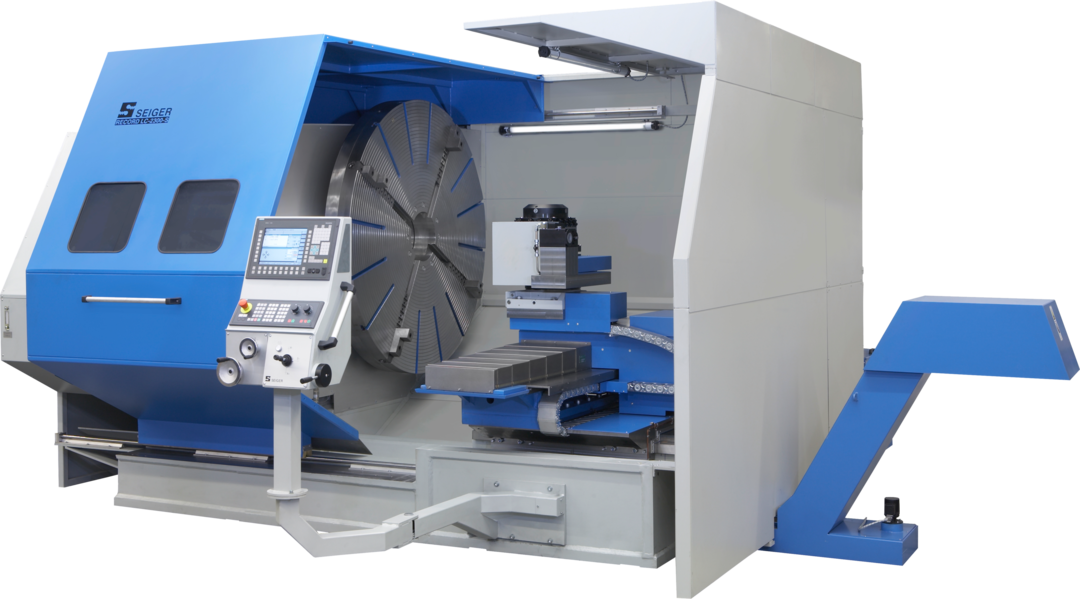 SPL 1400LC / SPL 1400CG
SEIGER face lathe: The miracle of compact design for the economic production of large diameters with a small part length
General information
---
Face lathe SPL 1400LC
Available with CNC or cycle control from Siemens or Heidenhain
Different travel paths in the axes and different spindle boxes
Adjustable support for different part lengths
Different paneling variants as partial or full paneling
CNC control Heidenhain MANUALplus 620/640 or Siemens 840D Solution Line Operate with manual functions
Face lathe SPL 1400CG
Available with CNC or cycle control
Different travel paths in the two axes and different spindle boxes
Different paneling variants as partial or full paneling
CNC control Heidenhain MANUALplus 620/640 or Siemens 840D Solution Line Operate with manual functions
Overview of features
---
Photos
---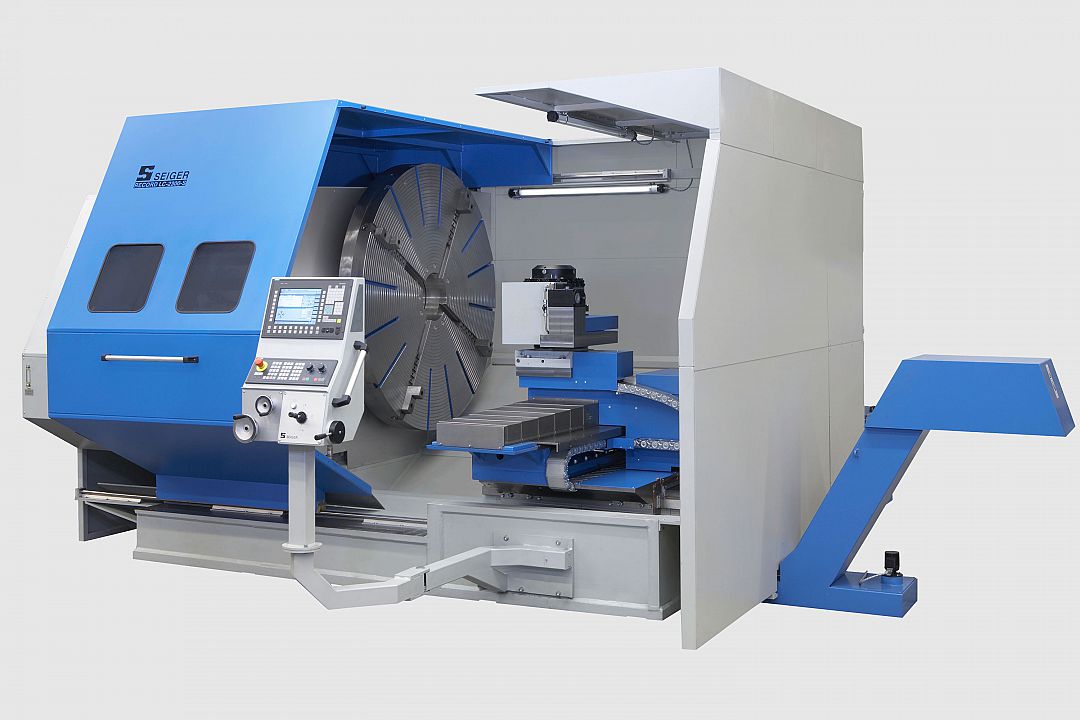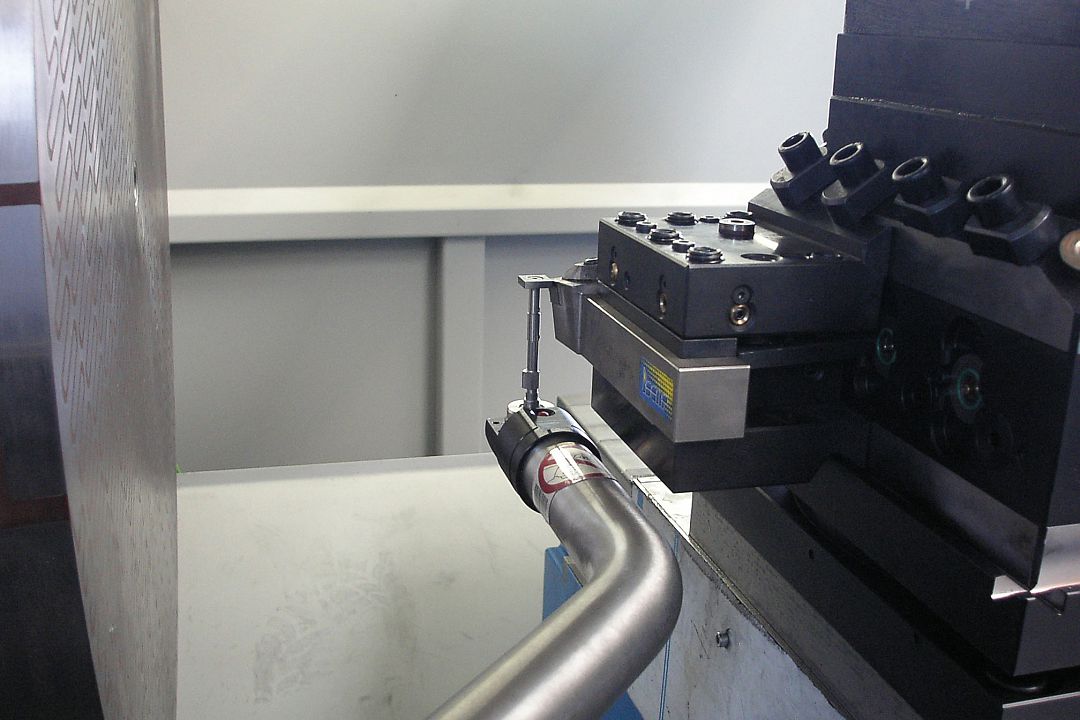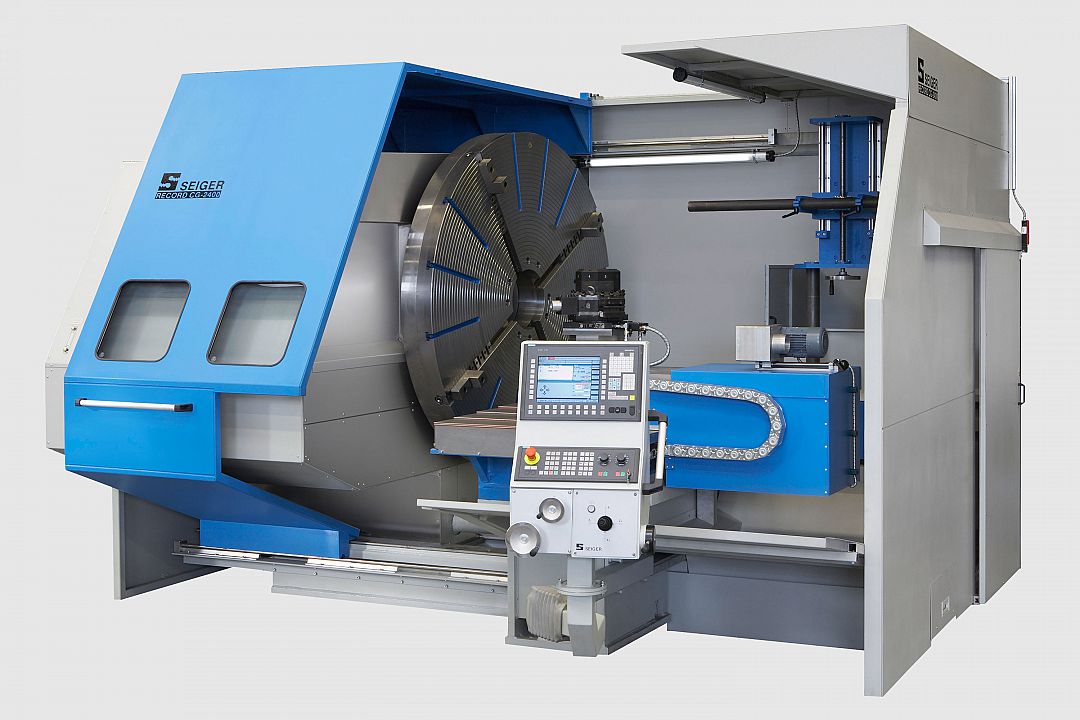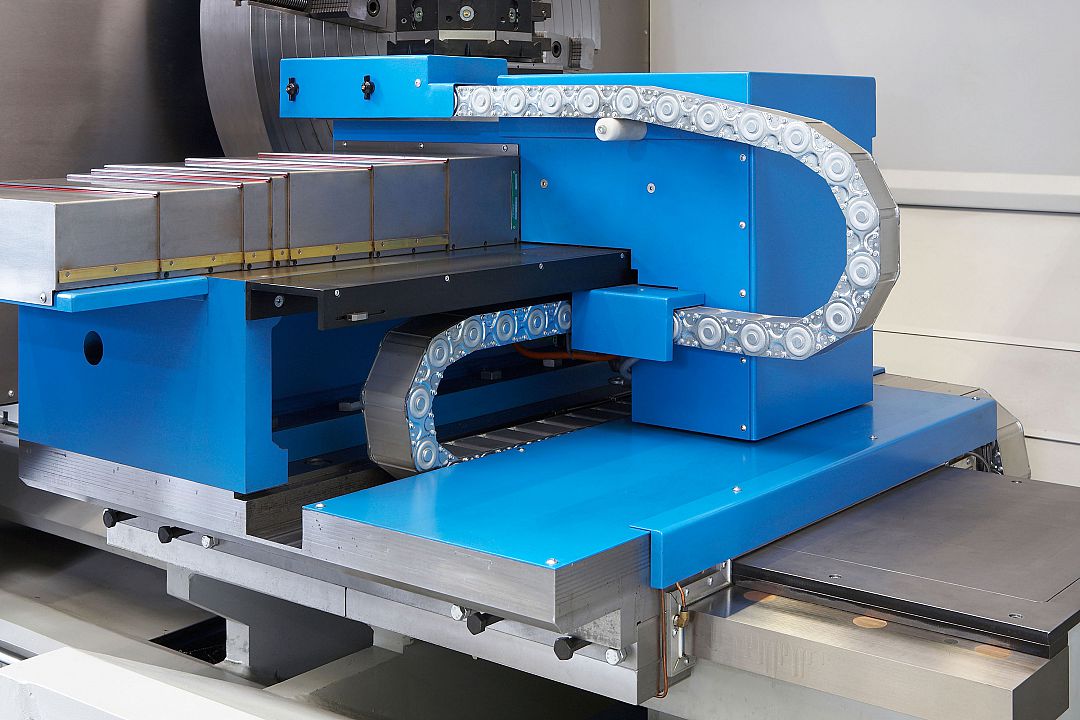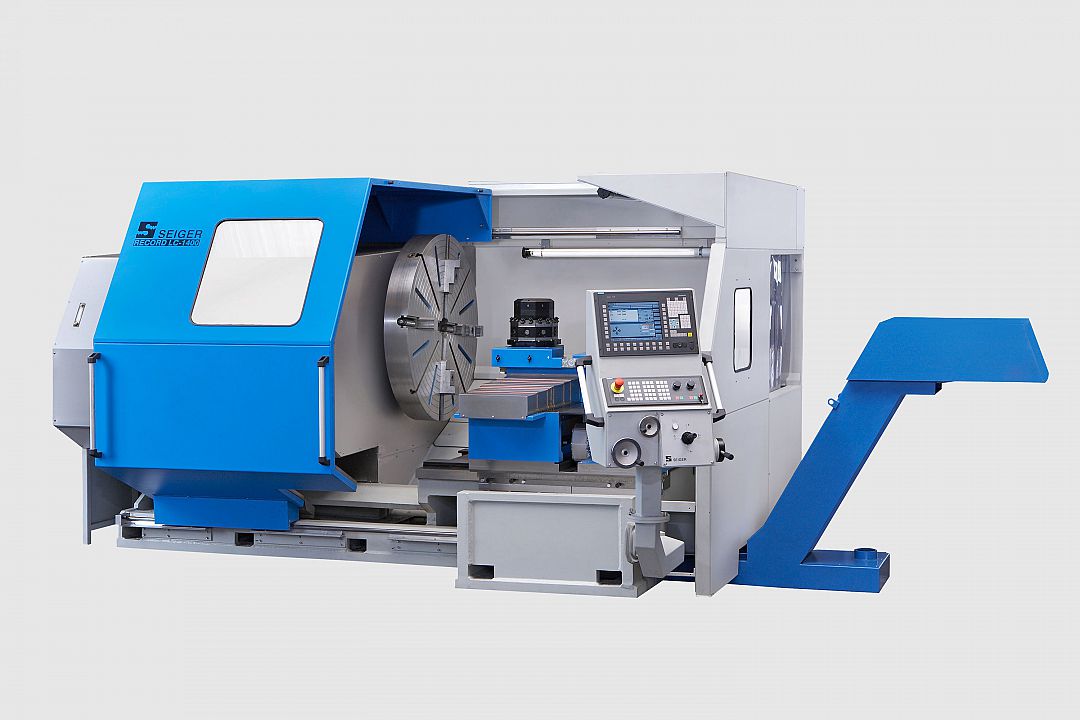 Face lathe SPL 2300-LC with swivel table and 2 tool systems for turning and drilling/milling. Faceplate Ø = 2000 mm.
Face lathe as 4-axis lathe with 1800 mm diameter and two turret systems.
Tool measurement in a face lathe for simplified tool set-up.
Face lathe SPL 2400-CG with workpiece catcher for plastic rings.
Support of the SPL 1400 with the flat guide at the bottom, as screwed-on guide made of hardened steel. Telescopic covers in both rotary axes.
Face lathe SPL 1400-LC with 8-fold head turret incl. bottom adjustment axis, for positioning the support on optimized paths.
Specifications and performance
Specifications
---
| | Unit | SPL 1400CG | SPL 1400LC |
| --- | --- | --- | --- |
| Swing in the bridge | mm | 1.400 – 2.300 | 1.400 – 2.300 |
| Swing over the lathe cheek guides | mm | – | 1.000 – 1.900 |
| Bridge opening | mm | 300 – 900 | 300 – 1.500 |
| Spindle head in accordance with DIN 55027 | Size | 15 – 28 (Option) | 15 – 28 (Option) |
| Spindle bore Ø | mm | 130 – 530 (Option) | 130 – 530 (Option) |
| Travel path of the positioning support | mm | – | 400 – 800 |
| Operating travel cross slide | mm | 400 – 1.200 | 400 – 1.200 |
| Operating travel saddle | mm | 300 – 800 | 300 – 800 |
Performance
---
| | Unit | SPL 1400CG | SPL 1400LC |
| --- | --- | --- | --- |
| Main drive | KW | 30 – 46 | 46 – 70 |
| Speed range | 1/min | 1 – 1.200 | 1 – 700 |
| | | | |
| Dimensions | | | |
| Length | mm | 4.050 | 5.500 |
| Width | mm | 3.880 | 4.050 |
| Height | mm | 2.300 | 2.500 |